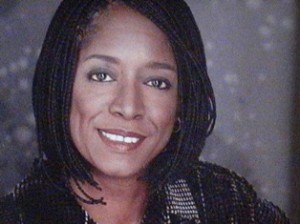 Margie Walker is a graduate of Texas Southern University, earning a Bachelors and Masters of Arts in Speech Communication. Following a short stint at Colorado State University, with an interest in radio/television, she most recently studied anthropology at the University of Houston.
She has held a number of positions in the communications field from Program Director at KTSU, editor with the Houston Defender, and adjunct professor in the TSU School of Communications. Writing is merely an extension.
A published author, Margie celebrates the fruition of ideas and characters beginning with LOVE SIGNALS (Marron Publishers, 1991) and pausing with "Curtains" in the mystery anthology WHERE THERE'S A WILL, (Dafina Books/Kensington Publishers, 2004). With eight novels and four novellas published in the romance, romantic suspense, and mystery genres, she's added shorts/ screenplays to her writing repertoire, aspiring to include Producer/Director/Screenwriter to her creative resume.
Check out Margie's interview on Speak Up Talk Radio, where she talks about her books, movie shorts and screenplays.